---
WELCOME TO FRAMLINGHAM UNITARIANS
We welcome all those willing to make time to live more deeply – exploring faith or spirituality with an open mind, in a spirit of freedom, reason and tolerance.
---
WHO WE ARE
We are not a new group. You may never heard of us but some of Britain's greatest historical figures like Isaac Newton, Florence Nightingale, Elizabeth Blackwell (first woman doctor) and Charles Darwin had strong Unitarian connections or sympathies. In our contemporary age, World Wide Web inventor Tim Berners-Lee is a Unitarian. All of these people have offered a major contribution to making the world a better place – turning original thought into action. Though we cannot all be world-changers, Unitarians see absolutely everyone as having innate worth and dignity.
Our congregation has existed in Framlingham for over three hundred years. Yet we believe that the best kind of tradition is one that is open to evolution and change, reflecting new understandings, so as to better meet people's needs and nurture people's hopes in the world as we experience it today.
We do not strive for uniform beliefs among our Meeting House community. In fact, we view creeds as unhelpful – binding us to beliefs that may no longer make much sense to us.
Instead all are encouraged, and supported, to develop their own spiritual understanding as an aid to daily living. We do this through regular Sunday gatherings, study groups and other activities.
We have a beautiful historic space which has been a place of quiet reflection and celebration for centuries and we want to make it welcoming for as many as people as possible.
---
OUR ETHOS
Drawing strength from liberal Christian roots and philosophies ancient and modern, our community is open to insight from the widest range of sources – including science, humanism, non-Christian faiths and, not least, our own personal life experience. In this spirit, we seek to develop and grow as a supportive community of inclusive faith – working to extend our vision of hope beyond the Meeting House walls in service to our neighbours and our wider world.
---
As well as our programme of services, our community enjoys a variety of activities including coffee mornings, special group meetings, classes for well being and social events.
---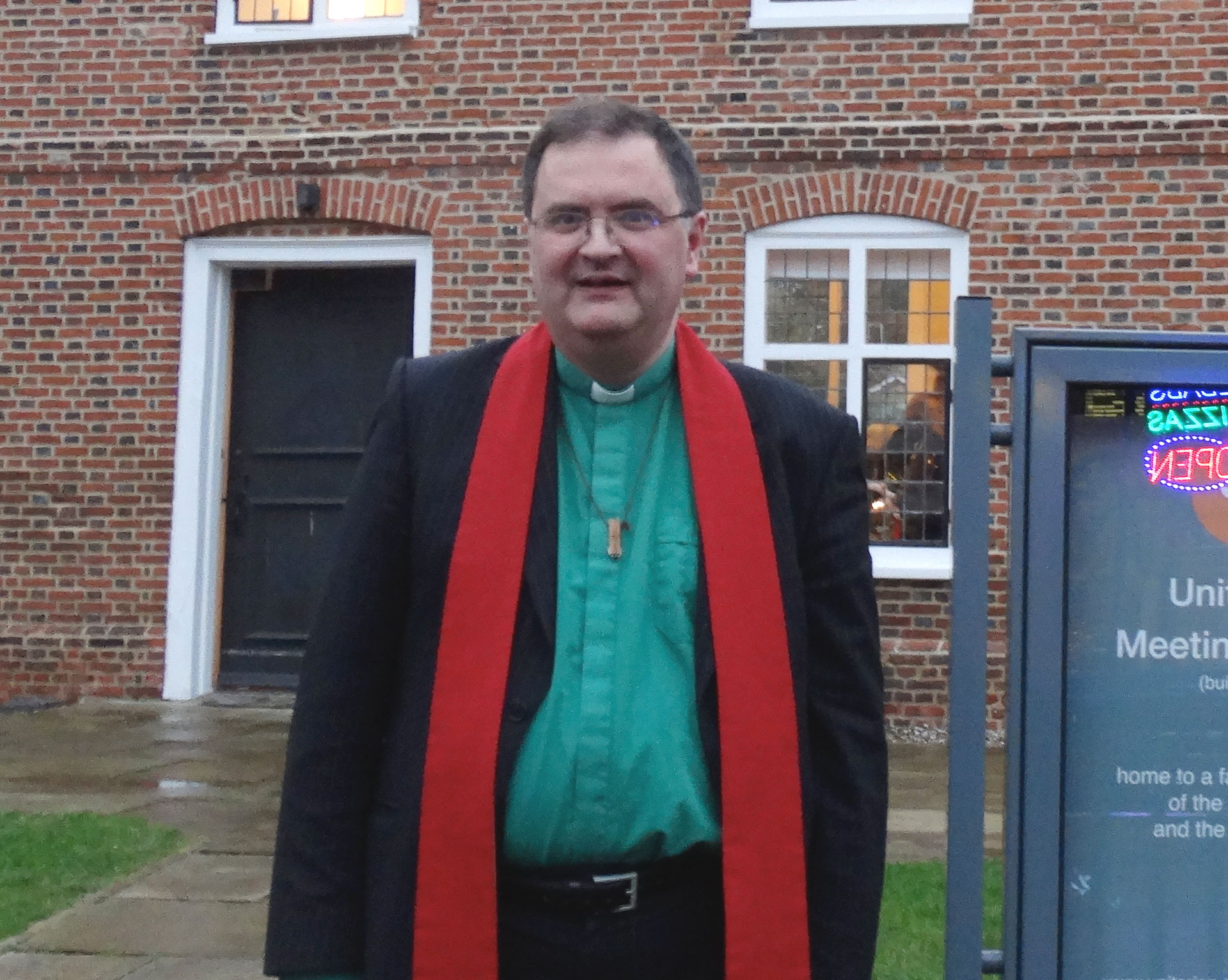 Meet our Minister, Rev. Matthew Smith
The Rev. Matthew Smith became our Minister in October 2014 having previously worked as Information Officer at Unitarian Headquarters in London for fourteen years before a stint in local government.
---
We want to make our Meeting House welcoming for as many people as possible so our Meeting House is available for hire for regular activities or one-off events.
---
---
A different approach to religion explained in this video by Rev. Matthew Smith
---
---
---
Data Protection and Control Privacy Statement Personal data relates to a living individual who can be identified from that data. The Secretary of Framlingham Unitarian Trustees is currently Data Controller for Framlingham Unitarian Trustees and congregation. The Data... read more
---
---
FRIENDS OF THE MEETING HOUSE
We are currently seeking to develop a Friends of the Meeting House scheme.
If you would like further information, please contact the current minister, Rev. Matthew Smith
---
Framlingham Unitarian Meeting House
Bridge Street, Framlingham, Suffolk IP13 9AJ
---